Earlier we posted about how you can track real time location of a train in India using a tool from Indian Railways. That tools was great as it displayed the exact current location of any train in India. But it displayed the data in text format, like this,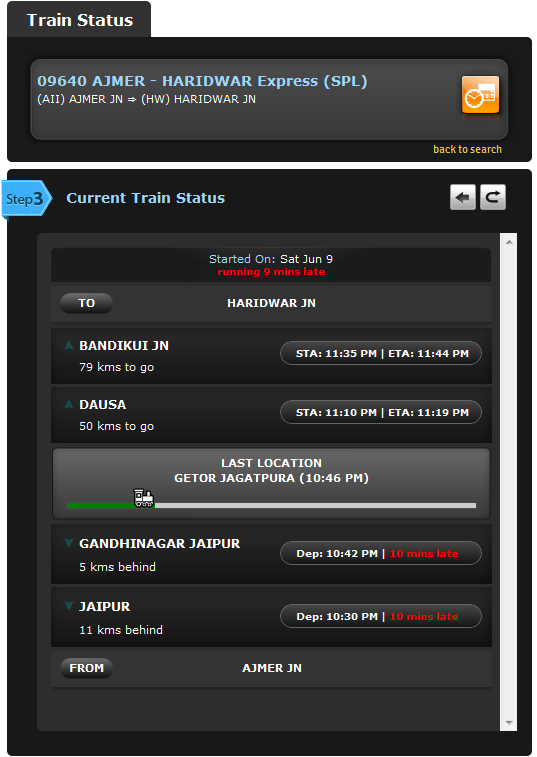 Its great but it would have been better if the location of the train was displayed on a map of India. It seems that the Indian Railways have been listening to us. They have now released a new tool, aptly named RailRadar, that displays the exact current location of a train in India on a google map.
When you visit the RailRadar website, it will display a zoomed-in google map that will show all the trains currently running in India.
You can click on any train/route to know which train is running on that route right now. On the pop-up box, you can click on 'show stops' link to see the places where this specific train is scheduled to stop.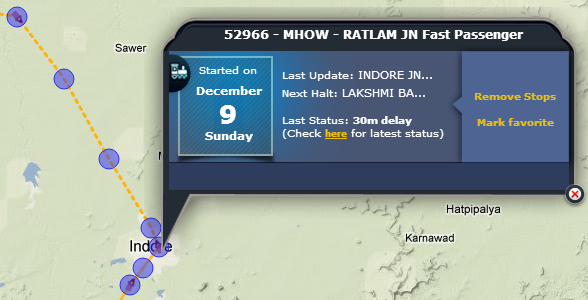 If the train path is displayed in blue then it means that the train is running on time. If its displayed in red, then it means that the train is running late then the schedule.
This tool is not limited to tracking or tracking the real time location of some random train that you can click on the map. You can find details about any specific train by using the search tool in left side. You can search a train by name or number of the train. Or you can search by the name of station to see all the trains running via it.
The train location details displayed on the Google map are refreshed every few minutes. So you always get real time location data on the map.
Do check out this tool to trace or track the location of a train in real time and let us know what you think about it using the comments form below.
Related: You can also trace a mobile number in India, trace a mobile number in world and trace a vehicle location in India.