You must be aware that YouTube video shares, likes, and comments are the main factors to grow your channel. If you have a video that is longer than 15 minutes and you try to upload it to your YouTube account, then it will upload without any issue. But after spending hours in uploading and processing of video, YouTube will show you this message: This video has been removed because it is too long. Sorry about that.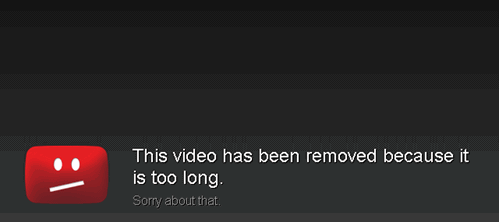 The issue here is that if your account is unverified, you can upload videos only up to 15 minutes long on YouTube. If you want to upload a video longer than 15 minutes, then you must verify your YouTube account.
I will explain more about how you can verify your YouTube account below, but before I do that, if you want to use YouTube in dark mode, and block ads on it, then get the youtube vanced apk.
How To Verify Your YouTube Account To Upload Videos Longer Than 15 Minutes
• Log into your YouTube account and click the upload button. On the upload page, click on the link that says increase your limit.

If you don't see any link to increase the video upload limit, then go to this link directly: http://www.youtube.com/my_videos_upload_verify
• Now, on the account verification page, select your country and enter your mobile phone number, and click Submit. Enter correct mobile phone number here.
• Now you will get a verification code on your mobile. Enter this code and click on the Verify button to verify your YouTube account.

Once your YouTube account is verified, you can upload videos longer than 15 minutes on YouTube easily. Also check out video tutorial below, from our YouTube account.