Ankit asks,
Hi Mayur, I created an account on shaadi.com some time ago. But now that I have found the girl of my dreams, I want to delete it. I have been trying to find out to delete it but couldn't. Can you help me?
First of all, Congrats!
Its very easy to delete your shaadi.com account/profile. Here's the procedure,
Log in to your Shaadi.com account, and go to My Shaadi > My profile. Then click on Hide/Delete Profile link under this section. Now, click on delete profile. See the snapshot below that explains the process,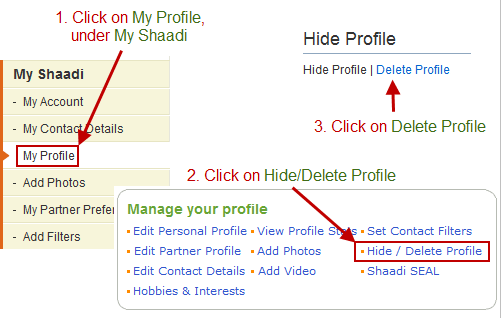 Hope you'll be able to delete your shaadi.com account now. Please use the comments form below if you face any issues.