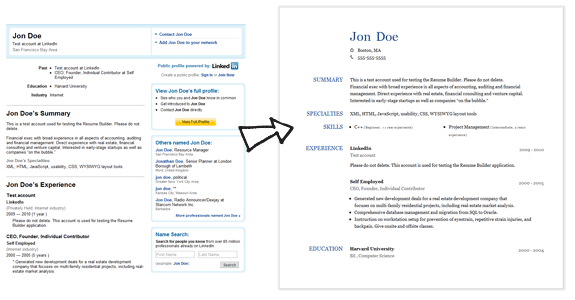 Earlier I posted about creating a visual career tree from your Linkedin profile. Now you can also create a great looking resume from your Linkedin Profile. To create your resume automatically, go to LinkedIn Resume Builder and sign in with your Linkedin account.
After logging in, select a resume template from the available resume templates like modern, classic, business, law etc. After that, your resume will be automatically created. You can then edit it according to your requirements.
After finalizing your resume, you can export it as a PDF. You also get a link for your final resume so that you can also share it online easily.