Most of us love to watch movies, shows, and dramas on streaming platforms. But in Canada, there is lots more waiting for you. Yes, this country is full of options in both cable and online streaming platforms.
The people of Canada are comfortable streaming online to watch all this content. As days go by, its popularity is rising in the sky. Now, millions of people spend a part of the day on different platforms like Netflix, Hulu, Peacock TV, etc.
Most streaming plaforms are unavailable in Canada or have different libraries for which users must subscribe to a reliable VPN for unblocking purposes. Similarly you must get a VPN to enjoy Peacock TV in Canada or any other streaming service.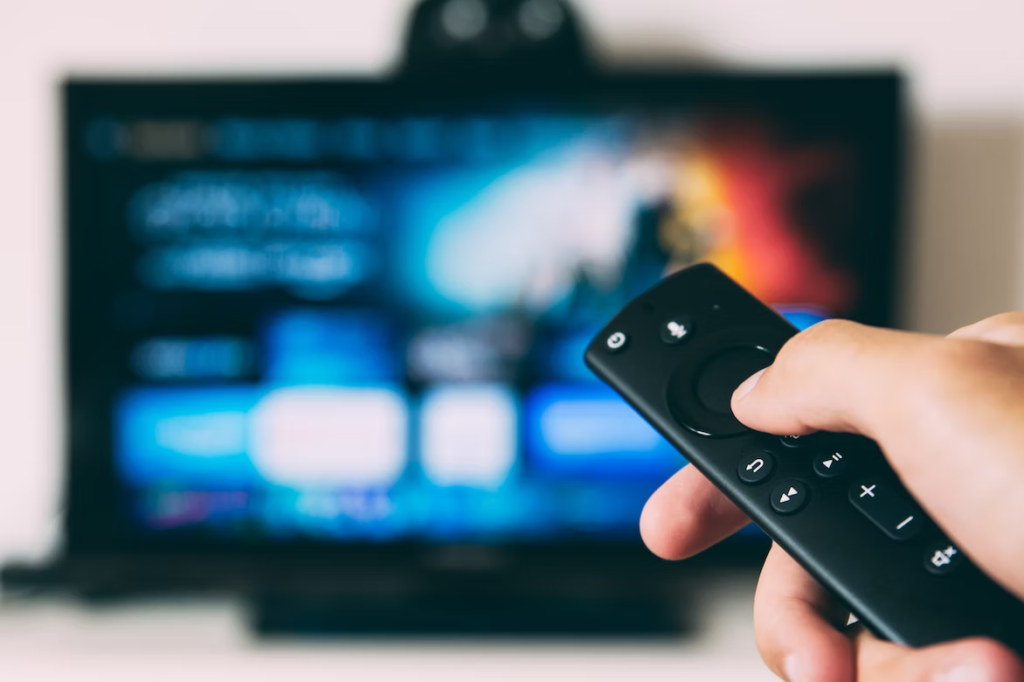 How To Make Yourself Safe While Streaming in Canada?
In 2022, streaming in Canada is not a big deal anymore. There are many ways you can stream online your favourite movies and shows on different streaming platforms like Youtube TV, Hulu,HBO Max, e.t.c.. Even after getting a geo-restriction, the residents of this country can easily stream online using VPN. But this is not the thing we are talking about.
We are talking to make your streaming safe. Yes, the more ways you get to stream in Canada, the more risk you have to compromise your online privacy.
Don't worry, we have a few things to discuss with you that can make you free from such unfavorable conditions. Without wasting time, let's find all of these below.
Use an updated Operating System
Every operating system comes with different security terms and services. It's a security shield itself and offers great protection from unwanted cyber activity. But the old operating system always suffers from some issues.
Installing the latest version or updating the operating system, fixes all these unfixed issues. So, don't miss any updates to your operating system.
Dedicated IP Address
VPN works with different mechanisms to keep you online while streaming. Most of the time, it provides a shared IP address. That means, at a time, many VPN users are using the same IP address for streaming.
Few VPNs offer dedicated IP addresses. This IP address keeps you secure from online risk. Sometimes, a few online streaming services block the account because of shared IP addresses. The dedicated one does not let you fall into such a situation.
A dedicated IP address is permanent for a single user. On top of that, VPN is not going to share this IP address with anyone unless you unsubscribe from their service.
Use Antivirus (Updated one)
Users are always unaware of ransomware and malware attacks. At the time of streaming, there is a chance of such attacks. To make the streaming safe, the user must use safety protection. It's not only compulsory but also good to keep your information secure.
Most of the attacks come when you try to stream online from free video streaming sites. Here, the user setup gets infected. You cannot identify the malware setup. It is for stealing your valuable personal information, including credentials.
Keep in mind, some popular and premium streaming services keep the user at risk because of such malware. An updated antivirus can protect you from malware attacks.
Use a VPN (Premium)
Most of the time, we want to use VPN to stream online services that break geo-restriction and licensing issues. But the risk rises when you use a free and unreliable VPN.
Some VPNs have already compromised with safety and security of the user. So, be careful to choose a VPN because it is not in your trust zone.
It's true, VPN works like a charm. It opens a way to stream more content from different libraries. Unblocking the content is not the only purpose of a VPN. It also ensures cyber security. But consider using a reliable VPN for that. It provides the best cybersecurity and keeps your identity hidden from the world.
Some VPN offers a logging policy along with military-grade encryption features. So, use a VPN as your secure shield online.
Consider Government Restrictions
The Canadian government is concerned about the risk of online streaming. The Canadian government also has the same concern. They identified a few online streaming services that keep the user at risk. Try to stream all these sites that are whitelisted in Canada.
Ad Blocker
Not every type of advertisement is innocent. All the time, we face different ads while streaming online. Ad blockers do a great job to prevent all these types of ads from showing on the screen.
It also never lets you enter a webpage through advertisements. Such ads come with potential malware. It keeps you at risk for a cyberattack.
Hackers use ads as a gateway to get access to your information. That's why using an ad blocker is necessary.
Use Strong Password
To keep everything easy and simple, we use an easy user ID and Password. But it is completely wrong. Hackers use bots and different methods to identify all these IDs and passwords.
Always use a strong password using upper case, lower case, number, and symbols. Simple ID and password are the easiest target for hackers and can make you a victim of a cyberattack.
On top of that, if possible, use a multi-factor authentication feature. It makes the attack harder.
Conclusion:
The rule for streaming online safely is quite simple. You need to know what is the potential threat for you. Make sure you've all the shields against the attack.
Our suggestion is, if the streaming site is not available in Canada, then use a reliable VPN service. Keep trying to stream from premium streaming services like Hulu, Netflix, Peacock TV, etc.
Online streaming service is full of scams, viruses, cyberattacks, phishing, and many more. Don't get access to unwanted sources while streaming. Keep your identity safe and enjoy the stream.