Gaming is an amazing way to blow off some steam. Apart from offering an entertainment solution, some of today's video games can inspire creativity as you kill boredom and sharpen your mental skills. Some even provide you with an opportunity to earn an income as you compete in tournaments or socialize with other players from around the world.
However, some games tend to be geo-blocked, so you can't access them from certain countries or regions. The message, "sorry, this game is not available in your country" can be downright off-putting, especially if most of your friends can access and play the game from elsewhere. Whether you've recently traveled overseas or you are simply diversifying your options in the gaming world, one thing is for sure. It is not unusual to wonder how to solve the "content unavailable" problem.
Luckily, here are some tips and hacks you can use to play games not available in your country.
1. Use a VPN
This is an age-old trick used by internet enthusiasts to avoid a myriad of inconveniences. With a reliable virtual private network, you can easily access any content online that is blocked in your current location. This is because, with a good VPN, your IP address is masked and your connection encrypted, so you access the internet from a server in a different location where the content is available. NordVPN is especially great if you are in a country that restricts access to GTA 5 as Bram Jansen puts it. Alongside DDoS protection, you also get a stable connection that minimizes lags and freezes when playing the game.
ExpressVPN and Surf Shark are also great alternatives to consider when looking to access geo-blocked gaming content online. Online gamers often find it difficult to play any games that are blocked on a particular location. For example, Valorant players find it challenging so they had to play Valorant with a VPN to get easy access. The good thing about these VPNs is that they can be installed on your router and are compatible with most of today's consoles as well as PC and mobile devices.
2. Leverage Proxy Servers
Proxy servers are another way to access regionally-blocked games without the providers detecting a thing. Some of them offer free proxy addresses whereas others require a paid subscription. Nonetheless, proxy servers work primarily by protecting your IP address from detection by the sites you visit or other internet users. Instead of seeing your IP address the proxy server address is seen as the source of your traffic.
The major caveat is that proxy servers may not be as reliable as VPNs, especially if you're a frequent/avid gamer. Moreover, free proxies tend to be jammed, causing limited bandwidth, and an unsatisfactory gaming experience. IP leaks are also quite common, so they are not exactly bulletproof as far as cybersecurity is concerned.
3. Switch Your App Store Account Country
If you use an Apple device to play your favorite games, it is not unusual to encounter apps that aren't available in your country. This is a common occurrence, and sometimes all you need to do is change your Apple ID and switch to a different country where the app is available.
On your iOS device, simply launch the Settings app and navigate to iTunes App Store Account Page. Tap Apple ID, View, and Account Button respectively. Select the Country/Region option, and then Change Country or Region. Carefully review the T&C, select your new country of preference, and tap Agree when satisfied. There is a similar yet specific procedure for android users on how to change location settings on Play Store.
Alternatively, you could use a third-party app store or online APK platform to download and install numerous apps on your device. Some of these include APKMirror, Aptoide, and Evozi, as well as Aurora Store, which lets you download Android apps without a Google account. These apps basically allow you to spoof your device info, language, and region so you can easily access restricted or unavailable content in your country or device.
4. Change Location on Microsoft Store
When you think of digital gaming platforms, Nintendo, Sony's PlayStation, and Microsoft's Xbox should come to your mind. However, most gamers today prefer Xbox due to Microsoft's leniency when it comes to accessing geo-pinned gaming content online. Instead of creating a new Xbox account, you can simply migrate your existing account to a new location using the location and language settings on Microsoft Store.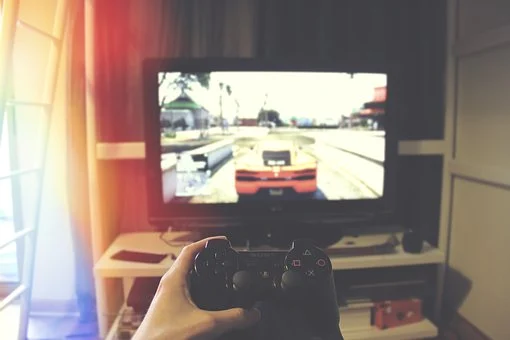 Windows PC users can access these settings from Start menu > Settings > Time & Language > Region. You just have to select a new location from the "country or region" drop-down menu and you're good to go. You will find these settings updated once you open Microsoft Store from your PC.