Truck drivers have advanced technology available to make their job easier. Years ago, they navigated to their final destination using a paper map. Trucking companies like MigWay rely on precise GPS technology to plan routes. However, driving a truck is more complex than driving your private vehicle. The trucks aren't allowed on certain roads due to their size and weight, making the process more difficult. Therefore, truck drivers need special apps that will guide them. In addition, there are either helpful apps that will aid the driver.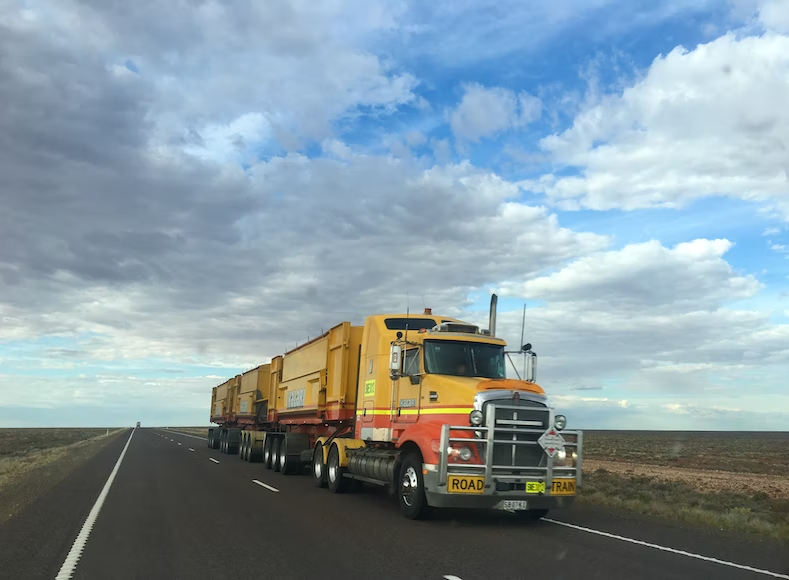 Are you looking for reliable apps to support your work process? This post shares the best apps for truck drivers!
OsmAnd
Truck drivers hate it when they have no data coverage in rural areas and need to use offline maps. Since they provide minimum offline features, drivers need an alternative. OsmAnd is a navigation app that works perfectly offline. And it has additional features that truck drivers will find helpful.
Gas Buddy
Truck drivers need to find the cheapest gas on their journey. This free app has a database of more than 150,000 fuel stations across the US and is commonly used to find the best prices. But also, the app tracks the gas prices and tells you when is the right time to fill your tank.
The functionalities of Gas Buddy go even further, providing you with info about the available stops on the way. Truck drivers will be notified about the food and shower stops on the road.
Waze
Truck drivers' jobs are quite challenging, as they need to deliver the cargo before the deadline. However, road hazards can slow them down and cause delays. To avoid this, truck drivers can use Waze. The app is quite convenient, providing information about traffic jams and road hazards. The best thing is that other users place the data in real time. With this, you can readjust your route to avoid delays.
DAT Trucker
DAT Trucker is another convenient app for truck drivers. It incorporates three different truck driver apps with their functionalities into one. You can easily find gas stations, shops, and restaurants along your way. Also, you have access to real-time traffic information.
PTV Navigator
The helpful app plans the routes, considering all the factors, such as the vehicle's size and weight. But also it will prepare the path according to the traffic. However, the functionalities don't stop here. The app provides up-to-date travel information while minding the truck restrictions.
Trucker Path
Similar to other truck driving apps, Trucker Path provides crucial information. You can find any point of interest you need during your journeys, such as shops, food stops, weight stations, and gas.
CoPilot GPS
The app is specially designed for truck driving, including different functionalities. With over 16 million users, the app is a favorite for truck drivers. You can enter specific restrictions, and the navigation will show you the roads you can pass through. Users can also download the maps to be used offline.
Google Maps
Even though there are so many apps designed for truck drivers, the classic Google Maps will always remain a favorite. The app gets frequently updated, providing you with real-time insights.
Final take
Truck drivers have so many apps available to make their job easier. The apps are specially designed to support drivers and the nature of their work. From GPS navigation to important information, they can access everything from their mobile device. But also, they can easily find the stops on their route and compare gas prices.