Looking for ways to make your YouTube viewing experience more enjoyable? Look no further than these useful tips!
With millions of videos uploaded to YouTube every day, it can be hard to find quality content that suits your particular interests. But with the right tools and knowledge, you can easily optimize your YouTube experience and discover great videos in a variety of categories.
Whether you're looking to improve your viewing experience, improve search results, or streamline your playlists, here are some tips to help you get the most out of watching YouTube:
Use a YouTube video downloader
If you're someone who loves watching YouTube videos, then you know how frustrating it can be when you can't watch them because you don't have an internet connection. Or maybe you want to watch a video offline on your phone or tablet. Either way, there's an easy solution: use a YouTube video downloader.
A YouTube video downloader is a program that allows you to download YouTube videos so that you can watch them offline. There are many different programs available, so do your research and choose the app that fits your viewing needs. With a YouTube downloader app, you can save a YouTube video download for watching offline any time you want. It's free and easy to use, and it works with both Windows and Mac computers.
Once you've downloaded and installed your YouTube downloader app, simply open the program and go to the "Download" tab. Depending on the app's interface, you paste the URL of the YouTube video you want to download into the "URL" field. Next, select the quality and format that you want to download the video in. Choose MP4 format and 720p or 1080p resolution for optimum video quality. Finally, click on the "Download" button and wait for the download to finish.
And that's it! Now you can watch your favorite YouTube videos offline, without worrying about an internet connection. Just make sure to keep your downloaded videos safe by storing them on an external hard drive or USB stick.
Use smart search terms when searching for videos
If you're like most people, you probably use YouTube to watch videos. And if you're like most people, you probably have the habit of not using the best search terms when looking for new videos to watch. That's why using smart search methods can help you get the most out of your YouTube experience.
Using targeted keywords can help you filter through irrelevant content and find more specific results that are likely to appeal to you. Try using different combinations of keywords and phrases to find videos that are more relevant to what you're looking for. For example, if you're searching for "how to make a cake," you might also try keywords like "baking tutorial" or "cake recipe."
Also, don't be afraid to dig a little deeper into your search results. YouTube has millions of videos available, so chances are good that you'll find something interesting no matter how far down in the list your search takes you. And don't forget about the related videos at the end of each result page – checking out these suggestions can also uncover some interesting content that might otherwise have slipped under your radar.
Finally, keep in mind that YouTube is constantly adding new videos, so be sure to check back often for fresh content. And who knows – with these tips in mind, you might just find yourself becoming a YouTube addict!
Create playlists of your favorite videos
This is a great way to keep track of the videos you enjoy watching and makes it easy to find them again. You can also share your playlists with others or make them public so that anyone can watch them.
Another useful tip is to use YouTube's "watch later" feature. This allows you to save videos to watch at a later time, which can be helpful if you don't have time to watch a video right away but want to make sure you don't forget about it.
Finally, don't forget to Subscribe to channels you like. This way, you'll get notified whenever new videos are uploaded so you can always stay up-to-date on your favorite content.
Use YouTube's filtering options
If you're like most people, you probably enjoy watching YouTube videos online. But did you know that there are ways to make your YouTube experience even better?
One great way to do this is by using YouTube's filtering options. By taking advantage of these options, you can ensure that only the videos you want to watch will show up in your feed.
To use the filtering options, simply go to YouTube's main page and click on the "Settings" icon (located in the top right-hand corner of the screen). From there, select "History: Off." Doing this will prevent recommended videos from appearing in your feed based on your watch history. So if you're trying to avoid seeing a certain type of video, this is a great way to do it.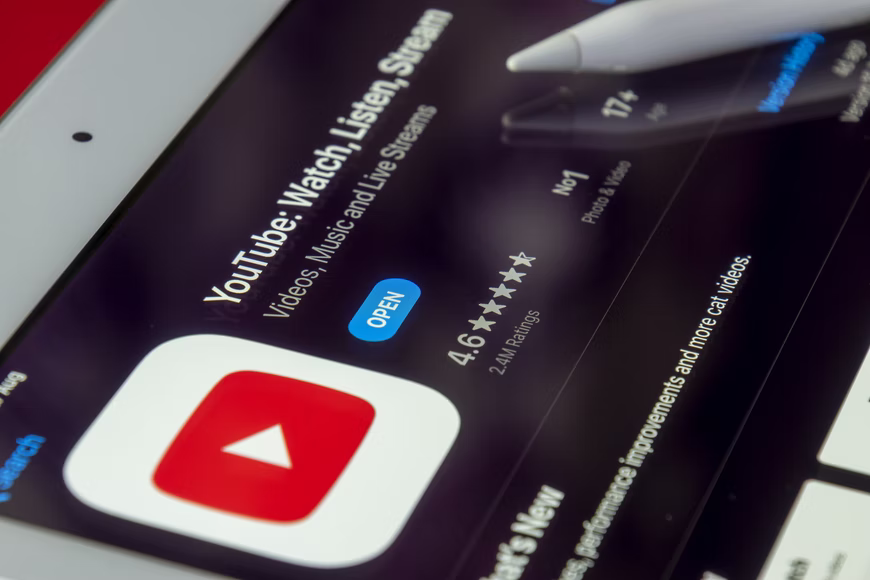 If you enjoy watching YouTube videos, there are a few useful tips that can help make your experience even better. Be sure to try out these useful tips today to enjoy your viewing experience even more!