With billions of active users, Instagram has come up as the second most popular social media platform, next to Facebook. Due to this massive popularity, people are utilizing it to flourish their business and to solidify their online presence. Almost every sort of business, including real estate, uses Instagram to promote their brands and thus enhance the customer base.
Why Are Entrepreneurs So Excited For Advertising On Instagram?
A user daily spends quite a considerable amount of time here. The purpose is, of course, not the same. Some just scrolled through the pictures of their acquaintances.
But a major section of them is actively using it for the sake of their business growth. Consequently, it is now an attractive platform for the real estate industry, too, along with others.Real estate is a highly competitive market. Gaining the trust of the people and finding great clients is a challenge, indeed. But they say all well that ends well.
If everything goes well, the return is worth your investment. People go there to see beautiful pictures of their friends and family. Then why not display lovely pictures of your properties there?
Furthermore, Instagram is still untapped by the real estate world despite having a big crowd. The leading real estate brands are keen to take advantage of this crowd to find their target audience.
The major difference between Instagram and other property portals is that you will mostly find the descriptions of the properties. In this particular platform, you can showcase beautiful pictures of the property from different views so that the prospective homebuyers can get a clear idea about it.
Find the Target Audience with Clear Title for Your Property
Generally, there are two types of customers; one who wants to purchase home and the other category looking for houses on rent. Your advertisement should mention whether it is for sale or rent. This will help you to find the relevant buyers easily.
You can use Instagram Marketing Packages for your business. InVideo is a well-known platform for creating unique videos you can approach to build engaging video content for your brand.
Target Location-Based Audience
Particularly for the real estate, targeting the location-based audience is vital. While creating the first Ad for your property, you will notice so many options. Among them, your objective as a real estate marketer, will be location targeting.
Instagram has made it super easy as you can use a set of zip code and radius for your Ad so that it will be displayed only to the customers interested in that specific location.
Hashtags Can Do Wonders
Although Hashtags seem quite silly, it can turn out to be incredibly beneficial to increase your reach to the target audience. Instagram posts with Hashtags are much more powerful in comparison to those without Hashtags.
It helps to categorize as well as organize your advertisements. In today's marketing scenario, the usage of these silly Hashtags is an effective strategy. Different tools are there to help you find the most used Hashtags.
A little research on it will enable you to know what Hashtags your customers are using majorly. There are numerous ways to get to know the popular Hashtags.
Instagram Provides You Different Formats of Advertisements
This is the true essence of marketing on Instagram. You will never be stuck in just one format. You can use beautiful real estate marketing flyers ideas for your property brand.
The carousel ad format is bliss to the real estate marketer. You can display different images in a single catalog like format. By scrolling down, the viewers can see multiple portions of the same property or different properties at one go.
For example, you would like to display the living room from various angles with a carousel format to understand how it is as a whole. The audience can zoom out the pictures to get the maximum detail possible.
This is why you should not just post a single image of the property you are marketing for. The more detailed and clear photo you will provide, the possibility of getting it sold will go higher.
Properties Will Become Lively In Video Ads
While you are thinking about different ad formats, you cannot ignore video ads, no way! Instagram video ads are compelling, especially for this particular category we are discussing, the real estate.
The buyers are always peevish while they find their dream home. And video content can ease their process of decision making. After all, it is a big life decision for purchasers. They can understand the entire design of the product.
Why will you not let them have a mental visit to their dreamy properties through your eye-catching videos?
It is proven that video ads are customer puller. The advertisements containing videos will always have a higher number of searches than other formats.
Quality Imagery Speaks Of a Decent Lifestyle
Make sure the photos you post in the advertisements are catchy. Attractive imagery adds value to the respective ads. Most of the real estate marketers appoint professional photographers for this reason.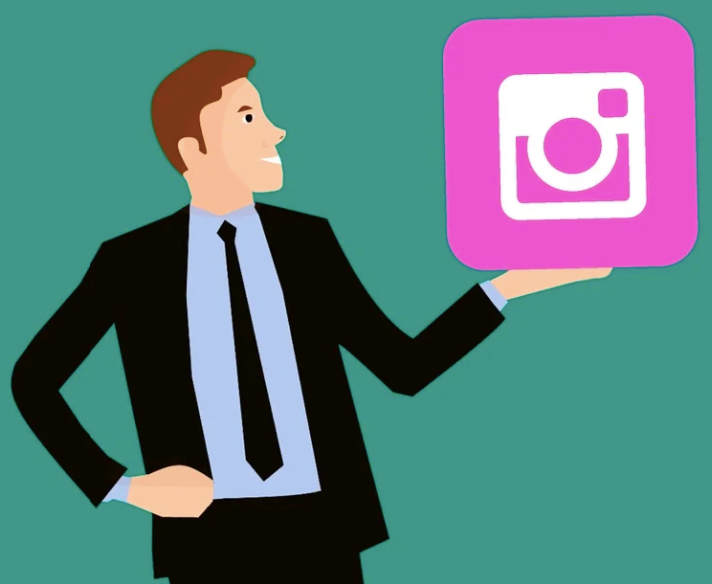 The photos should speak on your behalf, and it should appeal to a particular lifestyle to pull potential buyers. Don't forget the first impression means a lot. Extraordinary imagery has the power to appeal to the desired lifestyle.
The purchaser will only visit the place in a person when he is thoroughly impressed with your marketing content: the pictures, videos, and the description of the home. Be extra careful about that.
Customer Testimonials Are Crucial
Share the customers' feedbacks who have already bought from the same brand. Real feedbacks will help to establish your credential as a brand. What could be more important for a real estate marketing company than to build trust among the viewers?
Summing Up
You are surely fascinated by the ways Instagram marketing can help you expand your business in real estate. Then do not delay! Start marketing on Instagram from today and see how it grows. I hope this article will encourage you to dive into the countless possibilities of Instagram marketing.