Every calendar year, the world of digital advertising becomes more complex. Beyond the basics of SEO, PPC, branding and UX, marketing professionals now have to manage the new social media channels and changing rules, in addition to the automation of content, personalization and content just to mention a few.
As we prepare for what's coming in the coming year, we surveyed 30 marketers to share the most effective strategies they're using this year to expand the reach of their campaigns, increase awareness and increase the amount of revenue.
The metaverse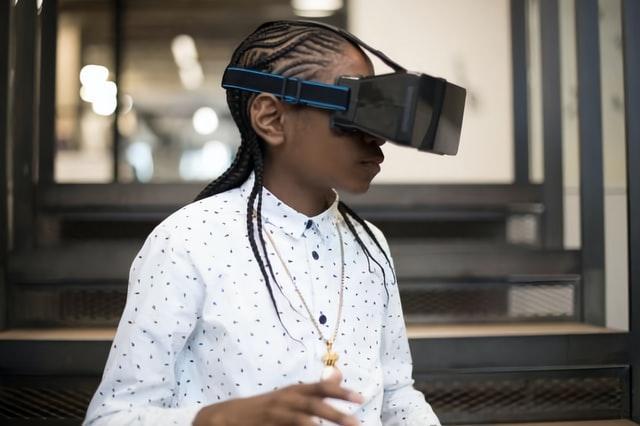 We're not talking about Facebook completely in this article. The metaverse is the world of VR, augmented real-world, 3D holographic avatars, and video. It's not just single-use experiences such as gaming, but an ongoing space that allows people to be able to work as well as play, socialize, and play.
According to Patrick Casey, director of growth marketing for digital health company Felix Health, there's a reason why the metaverse has been generating lots of buzz recently. Brands should consider the virtual world as part of their marketing plans for 2022 and all top marketing agencies are already aware of this.
This is in part due to the fact that it's possible to provide a completely new set of performance measures.
"Marketers will be able to experiment with how long virtual objects are held, how much space they take up in a user's peripheral vision, and even where users are looking when experiencing an ad," he explained. "These insights have the potential to completely re-map what you know about your audience, providing invaluable direction going forward."
Transparency, privacy and trust building
Digital advertising is overloaded and consumers are becoming increasingly skeptical of the advertisements they're being targeted with. This is why, by 2022, marketers in the digital space should be ready for tighter privacy rules that will alter the methods they use to observe the behavior of their customers.
Google actually announced the removal of third-party cookie usage by 2023. This means that many advertisers and marketers are likely to have to review their strategies.
But this isn't ending the data driven content, or marketing. It's certainly not the end of targeted ads. If you're seeking an optimistic perspective to put on this resurgence of the monopolies in digital marketing in the way we understand them, think of it as the start of a new age that is transparent and trust-worthy between the company and the consumer. Inform customers of the information you collect and the reasons for it. It should be easy and simple to unsubscribe at any time. Don't keep any information that isn't necessary.
As we've mentioned before, consumers are more interested in "keeping it real" than ever before. If you are embracing this new trend of digital marketing, partnering with a reputable agency for branding in Chicago is sure to yield great results for your relationships with customers.
Non-fungible tokens (NFTs)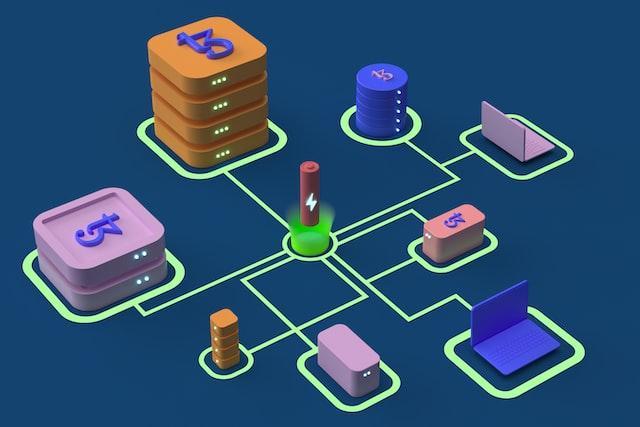 Beyond finding out how brands are situated into their metaphysical world, companies will be required to explore more blockchain technology to be ready for the Web 3.0–the next stage of the internet that will be more decentralized said Zach Passarella, marketing director of the nutraceutical company Supplement Manufacturing Partners.
"This preparation will pay off in the near future when the web turns into more of this type of realm after 2022," He stated.
A trending feature of blockchain is the use of non-fungible tokens (NFTs). They can't be exchanged for anything that is of the same value, since it isn't able to be compared with anything else. For instance it is true that the U.S. dollar is fungible. It is possible to trade a $100 bill in exchange for 5 $20 notes. But you aren't able to swap your grandmother's wedding band–which is a non-fungible item–for something of the same value due to the authenticity factor.
NFTs are the digital version of non-fungibles–uniquely created digital assets like an animation, graphic design, GIF, audio/video file, or meme–that exist on a blockchain.
Artificial intelligence in digital marketing
Recent advancements on Artificial intelligence (AI) have produced more intuitive reports as well as the automation of common marketing tasks, such as monitoring website traffic and improving SEO for search engines to improve their organic reach. Instead of looking at what we have already gained from AI, now is the time to think about the future and consider how it affects marketing through digital channels.
As AI technology improves, as do its capabilities, ranging from automatized tasks, campaigns and even being able anticipate what customers will want in the future. AI is able to examine more data, and more quickly than humans do. This is why it's equipped to analyze the huge dataset available to look at the history of purchases and behavior of clients. You can then recommend a particular product such as a deal, an individualized advertising.
Utilizing AI to anticipate your customer's next step allows you to make sure that you are able to provide them with the item or service they're looking for in the exact moment they require it. This type of targeting will result in high conversion rates and a feeling that you are aware of your clients and their requirements without overwhelming or enticing your customers with irrelevant advertising.
Are you ready for the digital age of advertising in 2022?
Here's this handy guide to the best digital marketing trends we expect to become popular in 2022. They're difficult to overlook and you shouldn't be able to. Being aware of these trends is the best method to remain in the game, increase your market share and ensure the trust of your customers.
With everything from NFTs from NFTs to AI to privacy concerns, technology is set to lead the way in 2022. It's going to be an exciting year of technological advances as well as marketing tools and innovative strategies, so if you're heading towards the New Year with resolutions, it's best to be focused on agility, flexibility and willingness to change in the current environment.