WhatsApp being the most popular social networking app around the world has gotten attention from a lot of developers. Many independent developers have built MOD applications like WhatsApp that allow you to enjoy the features of WhatsApp using their app.
A simple search on the internet will get you a list of hundreds of apps like WhatsApp that you can use to enjoy some extra advanced features. The main benefit of using these apps is being able to enjoy WhatsApp without any limits. From sending media files to privacy and customization, every feature has more things to do in these apps.
Since there are many WhatsApp MOD for Android available out there, people often get confused among them. You must not download any random WhatsApp MOD application you come across on the internet. Instead, look for the one that has got a good reputation and positive feedback.
To help you with it, we have compiled a list of the top 5 best WhatsApp MOD apps for Android that you can use in 2021. If you are thinking of trying WhatsApp MOD applications, then you should definitely try one of the apps mentioned below and we are sure you will love it.
Top 5 Best WhatsApp MOD Applications For Android In 2021
GBWhatsApp is developed by Team GB and is compatible with all Android smartphones, allowing for a wide range of customization choices. It provides a high level of privacy and security features that you can enable as per your needs. Millions of people are already using GBWhatsApp around the world and if you are looking for a WhatsApp MOD, then you should try this app.
You will be able to send more than 90 media files at once, larger video files, and hide your online, typing, recording, etc. status in just a few clicks. The app is very easy to use and won't get your number banned from the official WhatsApp servers.
FMWhatsApp
You can use FMWhatsApp to manage all of your WhatsApp accounts from a single dashboard. FMWhatsApp is capable of transmitting files more than 1GB in size. You can utilize Facebook emojis in FMWhatsApp, which has a lot more customization choices.
GBWhatsApp and FMWhatsApp both have the same functions, and there's not much of a difference between the two since both are developed by the same developer. Still, if you want then you can try FMWhatsApp instead of GBWhatsApp as both are slightly different from one another. Another good thing about FMWhatsApp is that it is smaller in size than GBWhatsApp.
WhatsApp Plus
WhatsApp Plus is among the best-modified Android app right now. With this app, you'll get access to all kinds of functionality that WhatsApp doesn't have. Video and audio files of any size can be shared with this application.
Extra backgrounds, icons, emoticons, and GIFs can also be downloaded for free. The only drawback of this app is that the original WhatsApp must be removed from your phone before you can install this version of the app. Also, you won't get regular updates like FMWhatsApp and GBWhatsApp in this application as it is not actively monitored by the developers.
YoWhatsApp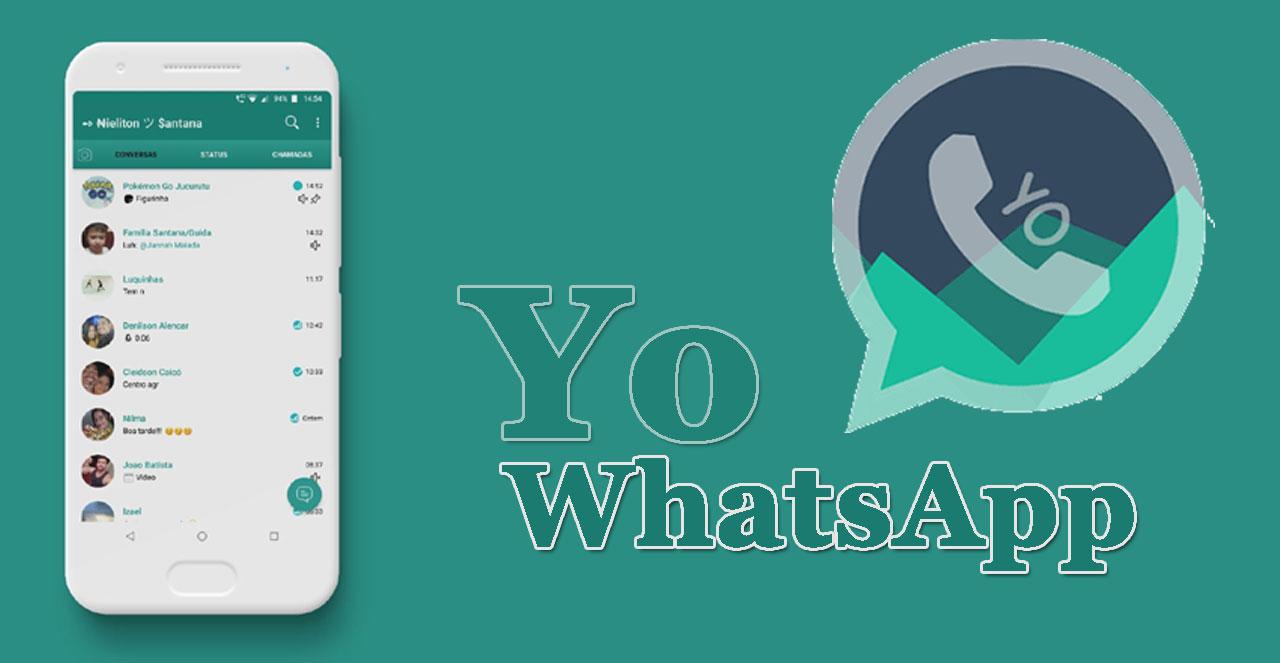 YOWhatsApp is not just another WhatsApp MOD application but it has got a lot more features. With this app, you will be able to download WhatsApp status and the stories of your contacts in full HD quality. Rest other features are just like other WhatsApp MODs.
This app is developed by Yosef and constantly updates the app as soon as a new update for the official WhatsApp app is released. You will be able to send messages to up to 500 members at once using this app and that's what makes it different from other similar WhatsApp MOD apps.
WhatsApp Aero
WhatsApp Aero is the newest addition to the WhatsApp MOD applications list but it has got a lot of users in no time. This app has got a unique and beautiful design and that is why many people prefer using this app.
If you are bored with the regular WhatsApp interface, then you can try using WhatsApp Aero to get a different WhatsApp experience. You will get a built-in app locker in this app to keep your WhatsApp chats protected from others. Many features are added into the app in each update, so you must try this app once.
Final Words
So, these were some of the best WhatsApp MOD apps for Android that you can use in 2021. There are tons of other WhatsApp MOD for Android available out there but not all of them are good to use. Some are created to steal users' personal information while some may get your account banned.
Instead of using all other apps, we will recommend you to stick with the WhatsApp MOD for Android mentioned above. If you know about any other working WhatsApp MOD application for Android then let us know about it too so we can include it in this list. We will keep this post updated with the latest information about these apps, so keep visiting this blog to know about them.