Despite what your parents and teachers tell you, smartphones really aren't that harmful. In fact, this device can help you even with your studies. For example, you can ask for study help from Studybay, manage your personal finances, plan a trip with friends, learn a foreign language, and so on. There are thousands of interesting applications that are worth your time. So, which ones can make your studies more efficient?
Don't have time to read? Watch this:

Evernote
IOS
Google Play
Appgallery Huawei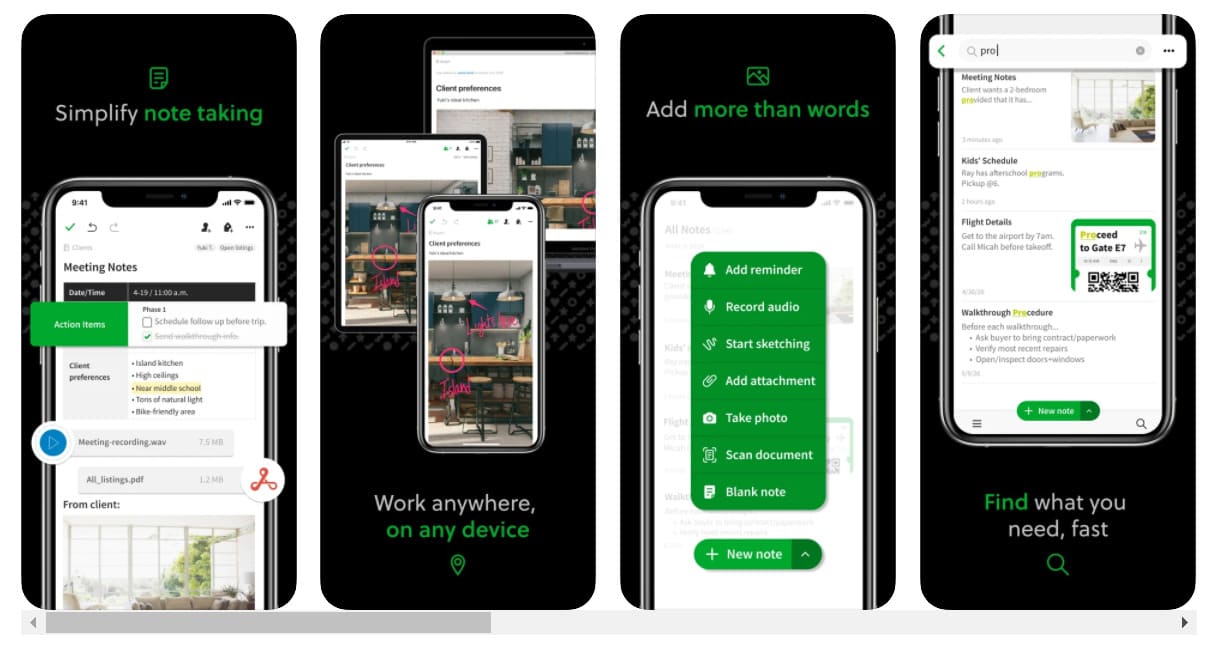 While there are dozens of various note-taking apps, Evernote is in a class of its own. Firstly, it provides you with an opportunity to sync all your notes across your devices. It means you can type on your smartphone and then access all your lectures on a tablet or laptop when it's homework time. Besides, you can search for any words that appear in the text so that you don't have to read the entire lecture to find the necessary information.
If you still prefer to handwrite your notes, Evernote can help you anyway. Just take photos of your pages and upload them to the application. Assuming your notes are readable, you'll be able to search for keywords.
The interesting option is that you can share your notes with fellow students, so you can work through your lectures together.
Simple Mind
IOS
Google Play
Appgallery Huawei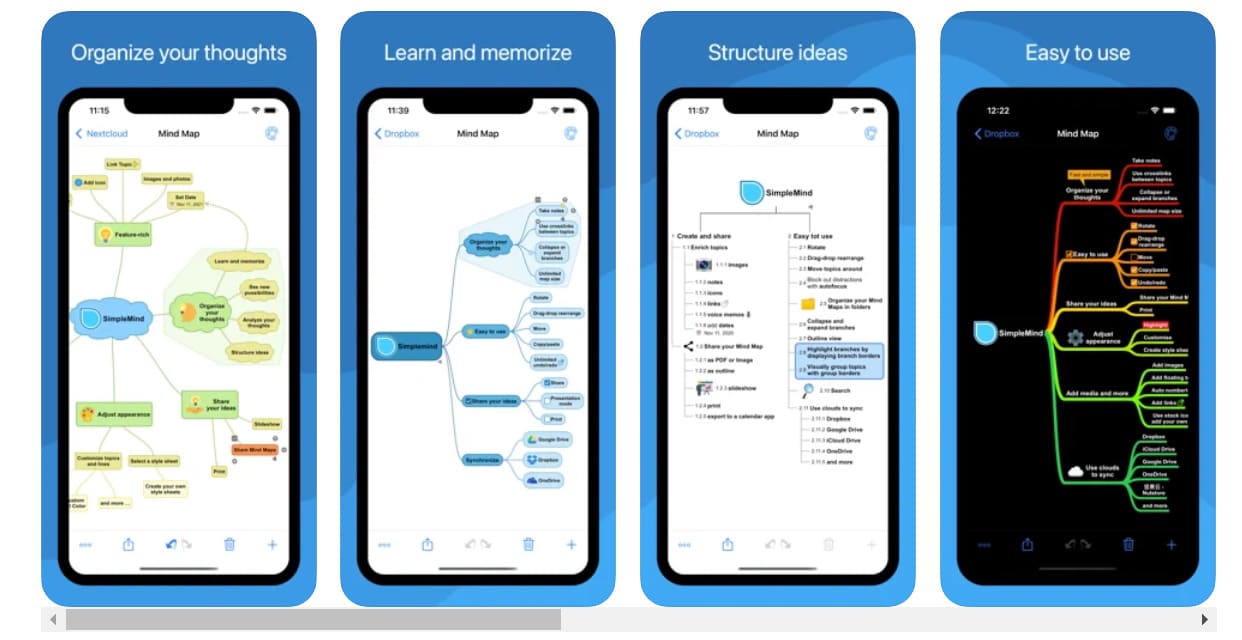 If you use different creative techniques when working on your college assignments, Simple Mind is a good try for you. It is an application where you can create mind maps, i.e. structure, analyze, and present your ideas.
Students employ this application to create topic branches, tweak notes, and move idea clouds freely. You can customize your maps using text notes, call-outs, and labels. The app is able to arrange your topics automatically. It provides you with various editing tools so that you can reach your maps across different platforms.
Speaking about Simple Mind features, it is necessary to mention:
brainstorming;
cross-links;
automatic arrangement;
wide media support.
You can use a free plan that is more than enough for basic student needs. Paid version comes with additional options that will help you to manage your mind maps according to your needs.
Forest
Being a student, you surely faced some problems with focus and concentration. If strict discipline and time trackers don't work for you, try Forest — an app with a quite creative approach. Once you're ready to start your study session, e.g. to write an essay, you plant a tree. As you work on research, outlining, writing, proofreading, etc. your tree grows. But if you make a pause and pick up your smartphone, your tree dies!
If you stay focused on a regular basis, you'll notice how your hard work turns into a lush forest.
The interesting fact is that there is something more than a funny application that helps you to stay concentrated while studying. Forest developers partner with Trees for the Future. It is a real organization that plants trees in different parts of the world. So, when you use virtual money in this app, you donate to this company and help our planet go green.
There are many apps aimed to boost your productivity, e.g. Motion, Tide, Cold Turkey, etc. Try different options to find the one that works for you.
My Study Life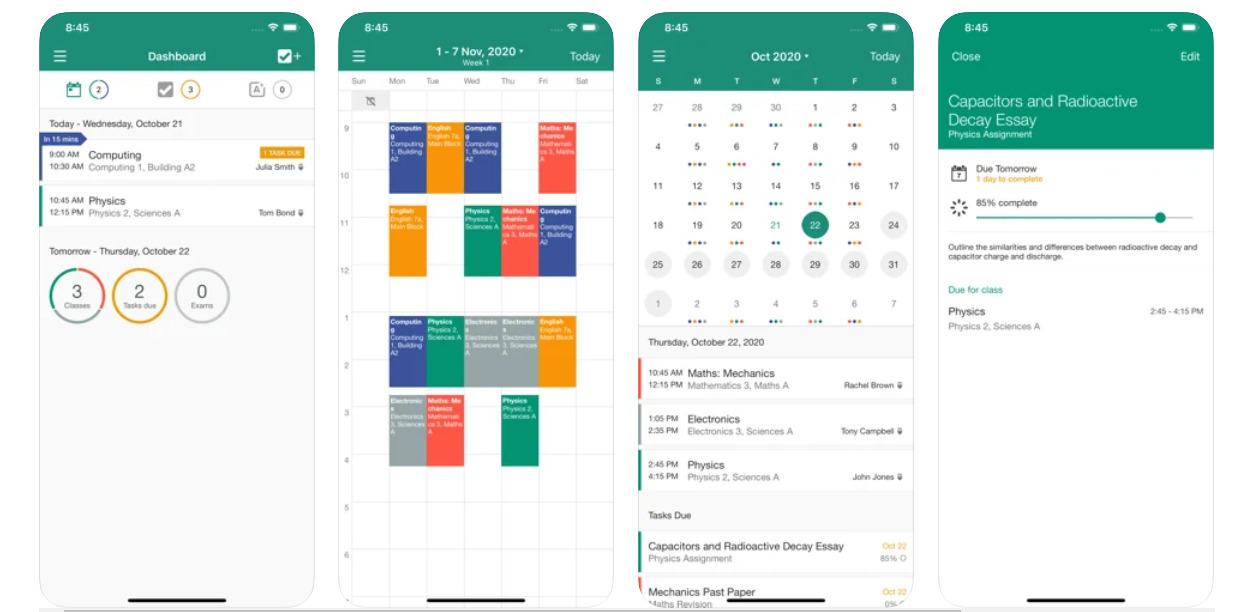 If you feel that paper planners are kinda outdated, it doesn't mean that you should forget about scheduling activities at all. Apps like My Study Life provide you with incredible options on all of your devices.
How can you manage your daily routine with this app?
Rotate timetables and weekly schedules;
Get reminders about upcoming lectures, essays deadlines, exams;
Keep track of college and personal tasks;
Store data in the cloud and sync it across your smartphone, tablet, or laptop.
Forget about the total mess in your life. If a concert conflicts with your test, you'll receive a notification from My Study Life. If you don't remember what you should revise for your exam, the app will provide you with an answer.
Besides, this application is a perfect option to unload your brain. When you don't have to keep all of your assignments and deadlines in mind, or on paper which is not that reliable, you can focus on some really important things.
Dragon Anywhere
You should know that your brain doesn't stop working as soon as you close your textbook. Some cool ideas come to your mind unexpectedly, e.g. when you're taking a shower, or jogging. What should you do if you don't want to forget your thoughts in just 10 minutes? Install Dragon Anywhere app!
With it, you can dictate and edit notes using just your voice. Don't worry if you don't have a notebook, enough time to type your ideas down, or if your hands are just busy. This app provides you with a continuous dictation option and no words limits. Moreover, it is based on an AI tool that recognizes your speech with 99% accuracy so that you can get a high-quality text transcription. You can also add some custom words in advance so that Dragon Anywhere recognizes industry-specific terminology even better.
Memrise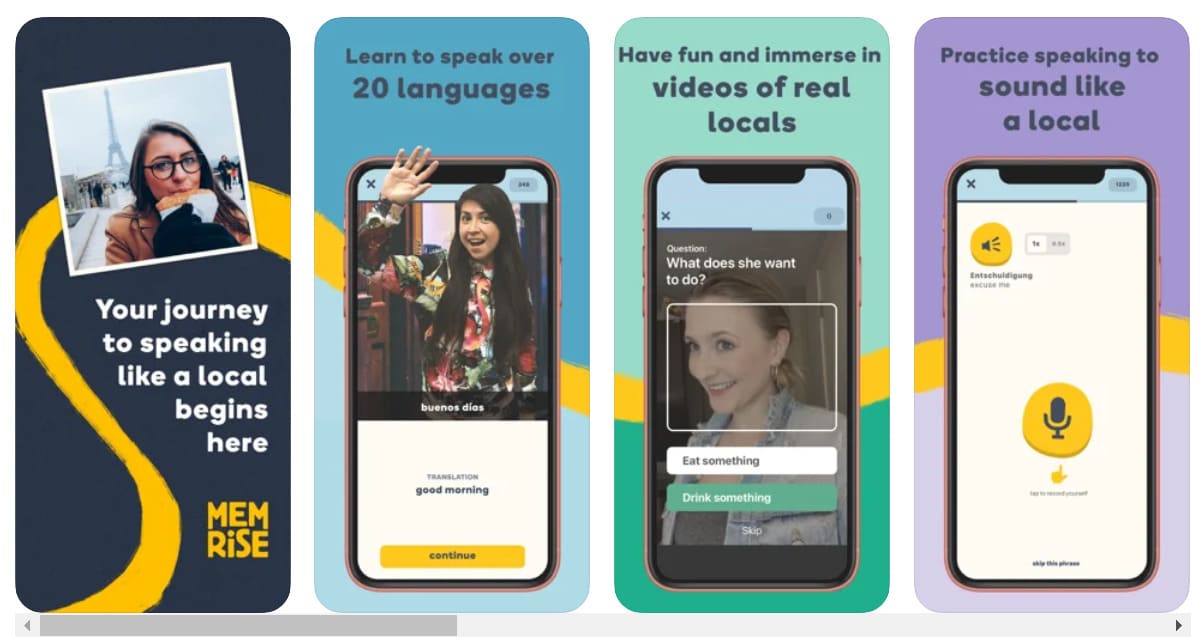 Studying foreign languages has never been easy. You have to delve deeper into a new language and culture. You should learn new words and grammar rules all the time. However, practice makes better, and you can make this practice as regular as possible. For example, with a user-friendly app just on your smartphone.
Memrise helps you to rich your vocabulary with two things: memes and games. It creates funny associations with new words so that you can have fun without even noticing that you're studying. At the same time, the app calculates the words that you work with and sends you notifications when it's time to check them. And of course, you can come up with your creative memes as well which will make the educational process even more efficient.