How would an extra $1000 per month change your life? It would make a big difference to many people. What about $10,000? All in good time.
You can still make money online, although it's not as easy as it was a decade ago. Everyone has some free time. It might not feel like it, but it's a matter of priority. Making money on the side still doesn't take overwhelming effort. It's a matter of small but regular projects that can generate an additional income stream for you.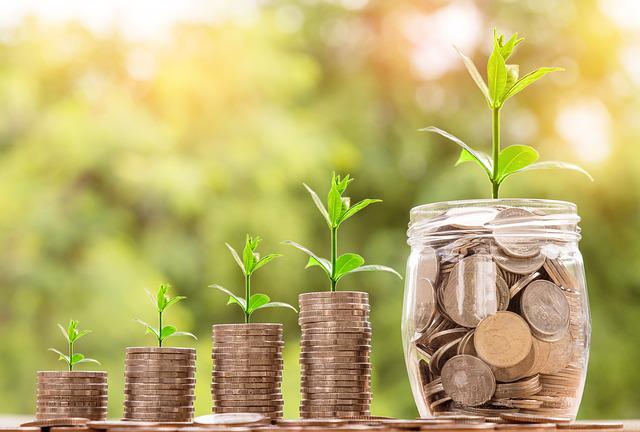 You can make as much as $10,000 if your skillset is in demand. This article lists seven ways to make money from home, based on highly demanded activities.
Bonus method: Use money making apps
Here's a bonus method to make money, other then the 7 listed below. There are plenty of apps where you can find gigs and do them in your free time as a side hustle. The best part is that on apps like JumpTask, you don't need any skills or experience to do tasks and earn money. The range of tasks is vast, from playing games to solving puzzles. Moreover, the app is fueled by JumpToken: you can explore the crypto world in a playful environment without commitments.
1. Affiliate Marketing
One of the best things about affiliate marketing is the low access barrier. Selling products online requires only an audience that is not impossible to find and connect with. Some services or products can generate a very high income per click. If you adopt the right strategy, it's easy to profit from conversions by attracting people with specific offers.
2. Sell Items on Craigslist or eBay
Many are making a full-time income by selling items on eBay and Craigslist. You can sell your own products or help others sell theirs and charge a small fee for your services. Before you can move to more expensive items, you need to establish a good reputation as a seller, so it pays off to start small.
While eBay is not that easy to break into as a market given the competition, it does have some resources for sellers to help them get used to the environment. Do some research before you start in every event. It will not be hard if you have some online marketing skills. If not, it's still not impossible. It will only take a bit more effort.
3. Offer Freelancer Services
Platforms like Upwork and Fiverr are growing exponentially. You can practically sell any service on them. They are an excellent way to make money from home – or from anywhere else.
Among the services you can sell on Upwork and Fiverr are digital marketing, music and audio, graphics and design services, animation and video services, writing and translation services, app and programming, and lifestyle services that include gaming and celebrity impressions, and more.
4. Start a Blog
By starting a blog, you can generate income from anywhere. It's not exactly passive income because it takes continuous effort and work. As with everything else, you'll reap what you sow. Once your blog accumulates a following, it's easy and simple to earn an income and scale up. You will keep getting more offers and clients.
Eventually, you'll be able to afford to hire other writers or attract talent through backlinks. If this sounds interesting, here are some more details on how to start a blog.
5. Trade Cryptocurrency
Trading digital assets is not an easy way to make extra money, but it's worth trying. It seemed new and innovative some years ago, but crypto might soon become a preferred currency. Cash is becoming less and less popular as a payment method.
Some experts predict cryptocurrency will become a standard method of payment. People even claim the US dollar will become digital. You can trade crypto on platforms like eToro to take advantage of market upswings and declines when people rush to buy the dip.
6. Develop Sales Funnels
Many businesses are unaware of how effective an automated sales funnel can be. Most successful companies have them. Sales funnels help companies to develop a bond with clients and build lasting relationships. Custom-coded funnels are most effective, although there are other tools you can use to develop them.
What they all have in common is that they start with a lead magnet, which is a free offer. You build trust with your client by making a valuable offer. The next step is called a tripwire or a self-liquidating offer. This is an offer that's hard to resist. One-time offers and a front-end offer follow. They boost the average cart value and the client's lifetime value.
7. Rent out Property
You don't have a vacant property to rent out? Then rent out a space in your home. The vacation rental market has grown exponentially since Airbnb arrived on the scene.