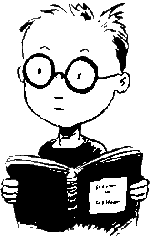 Have you got a file with .lit extension? Do you want to know how to open it? Basically .lit file is a file format for Microsoft Reader, which is an ebook reader which is available for both desktops and mobiles.
The easiest way to open .lit files is to download the Microsoft Reader and use it. But this will work only if you are on Windows operating system.
If you want to open .lit file on Linux or Mac, then download this small program called ConvertLit to convert the file to open formats. Note that a Windows version of ConvertLit is also availble if you don't want to download Microsoft Reader.