You probably already know that you can now play Angry Birds in your web browser. By default, you have to clear a level in Angry Birds to advance to the next level. And the levels get increasingly challenging as you clear them one by one.
If you are stuck at a specific level of Angry Birds, or if you want to jump to any level of Angry Birds for web, out of the 70 available levels, then it can be done easily.
You just have to unlock all the available levels, so that you can choose and play any level, irrespective of whether you have cleared the preceding level or not.
Unlock All Levels of Angry Birds For Web
Go to chrome.angrybirds.com to start the game, then paste the following code in your web browser's address bar and press Enter.
javascript: var i = 0; while (i< =69) { localStorage.setItem('level_star_'+i,'3'); i++; } window.location.reload();
All the levels of Angry Birds will be unlocked instantly.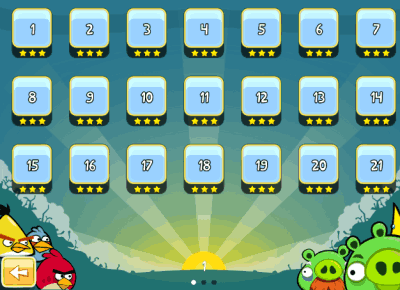 How to Lock the Levels Again?
Bored with playing random unlocked levels of Angry Birds for web? Then lock the levels again and bring back the game to its default state. Pasting the code below in your browser's address bar and then press Enter.
javascript: var i = 0; while (i<=69) { localStorage.setItem('level_star_'+i,'-1'); i++; } window.location.reload();