We have been using 1000+ pages thick dictionaries to look for obscure words. Now its time to throw them away and free up some space on the bookshelf. Just use Google Dictionary.
In fact, Google Dictionary is much better than the conventional dictionary. It'll tell you the meaning, pronunciation, related words from other languages and everything else about the word it found on web,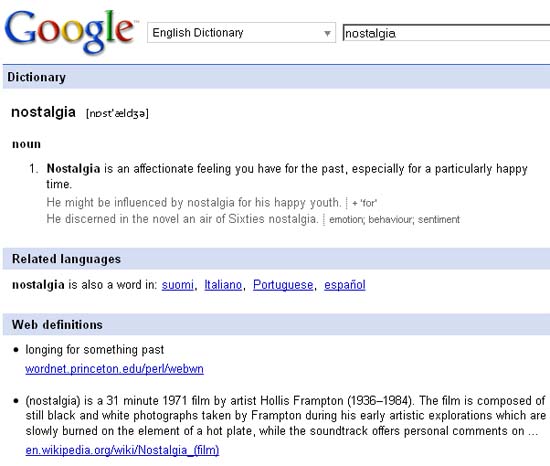 That's not all. You can use Google Dictionary to find the meaning of words in many different language. Simply, choose the appropriate language dictionary from the drop down on the Google Dictionary home page,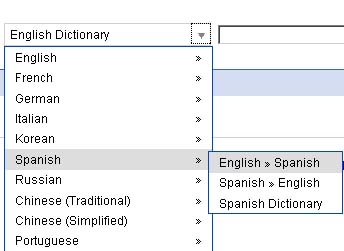 Then type the word to translate it into your chosen language,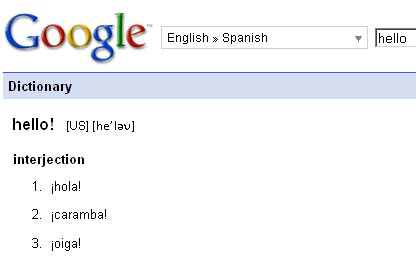 There's something more, Google Dictionary will occasionally display a "pronounce this" icon along with the words' meaning. Just click on the icon and hear the exact pronunciation of the word. No need to decipher those cryptic pronunciation keys :) .