Have you got the job you were looking for and now don't want to receive any emails from monster.com? Its really easy to unsubscribe from monster.com email newsletter.
Open any email message you got from Monster.com, and scroll down to find the unsubscription link,
Click on this link, and select the option that says, "Yes, please remove my email address from this email list". Then click on the Submit button.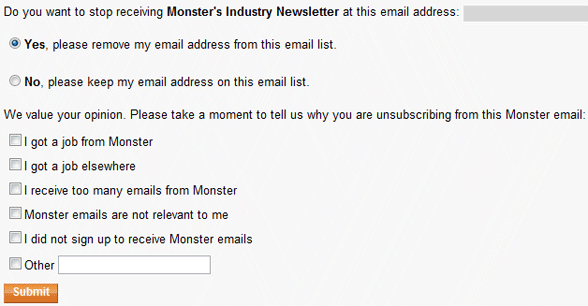 That's it. Note that it may take upto 10 days for this change to take effect, so you may get an email or two from monster.com for the next 10 days after you have unsubscribed. But you will never get any email from monster.com after that.