I was recently designing a new WordPress theme I had to restart Photoshop many times just to load a newly installed font. This was very time consuming as Photoshop takes its time to start. I thought there should be a way to reload fonts in Photoshop without restarting it. After trying a few things and spending some time with the docs, I found the solution.
How To Reload Fonts in Photoshop Without Restarting It
Create a new text layer, then go to Window > Character. Now click on the small icon in the top right corner of the Character Pallet, and select Reset Character from the drop down list. That's it. You'll now see the newly installed fonts in the list.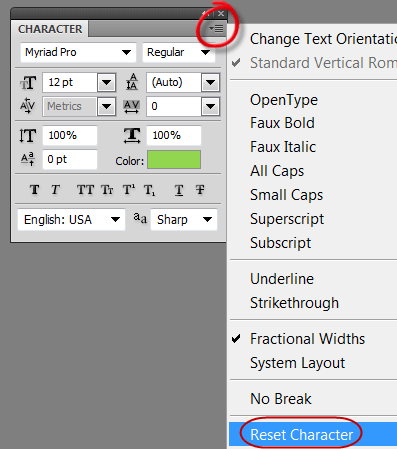 On a side note, do you know why I asked you to start with a new text layer? This is because If you had reset the character pallet on your existing layer, then all your character and paragraph setting would have been lost.
If you like this tip, then here's a list of resource to help you master everything about photoshop for free.