Recently, one of my friend asked me some way to find out the Serial Number of the Windows Vista installation on his laptop. He asked because his laptop came with Vista pre-installed in it, and now he needed the key so that he can reinstall the Vista again on his laptop to boost up its performance.
I found this small application called, Magical Jelly Bean Keyfinder, that displays the serial numbers of Windows XP, Windows Vista, MS Office and many other programs like VMWare Server etc. Simply download this application from its website or from its sourceforge download page. Now just extract the archive and run the executable, KeyFinder.exe, no need to install it. Your serials will be displayed instantly,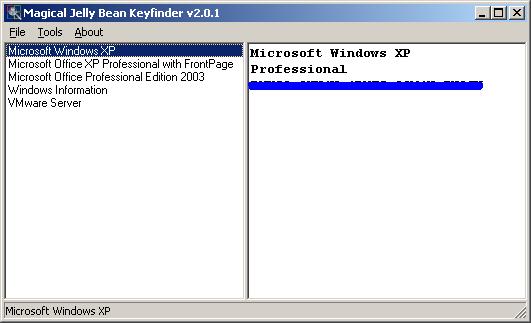 Advanced Usage of Magical Jelly Bean Keyfinder
To retrieve the product key from a non-booting Windows installation, be it XP, Vista, or 2003, put the hard drive of the non-booting installation in a working machine, then click Load Hive.
Then point it to the dead windows installation to recover the key. Note that If you are using Windows Vista for the recovery, you must first right click on the Keyfinder and run it as an administrator.