By default, skype shows a popup alert message box in the notification area whenever any, or more, of your skype contacts comes online, like this.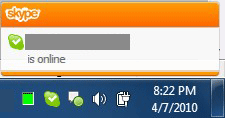 If you have hundreds of skype contacts, then you will probably get one of these skype notification alerts every second, which can be a big distraction in your work.
To get rid of these distractions, you can disable the skype online notifications. To do this, double click on the skype icon in your system tray or on your desktop.
Now click on Tools > Options. Click the Notifications section on the left panel. You can configure the notifications options here.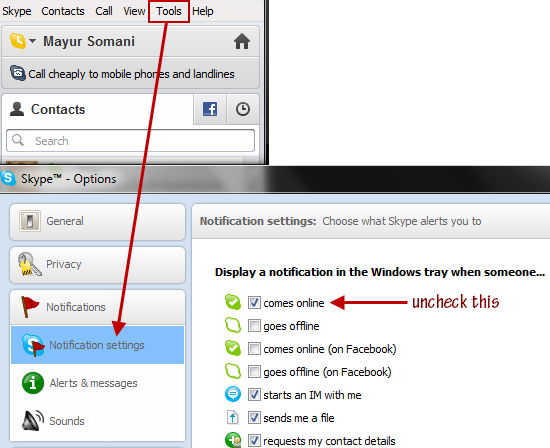 To disable the online notification, uncheck the option that says comes online and click on the Save button. That's it.