Recently I explained how you can easily delete skype chat and call history. But no matter how easy it is to delete the history, its still a boring chore if you are concerned about your privacy. Here's an idea? Why don't you disable the history in skype completely. Once you disable it, skype won't record anything. Here's the procedure,
How To Disable Skype History Feature
Start skype and go to Tools > Options. Then select the Privacy tab from the left menu. Now look for the option that says, Keep history for, and select no history from its drop down menu. Then click on the Save button.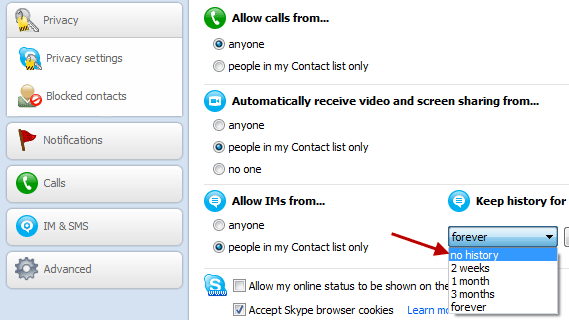 That's it. Now skype will never save any details of your communication.