While using windows search (Start->Search), you must have noticed that it displays suggestions from all the previous searches, like this,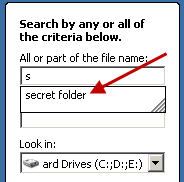 All this search history is stored in registry. So if you want to delete the search history for files and folders that you tried to find, you can simply delete those registry keys. To do this,
1. Open regedit(Start->Run, type regedit and press enter).
2. Navigate to this key,
HKEY_CURRENT_USER\Software\Microsoft\Search Assistant\ACMru\5603\
3. Now in the right pane of registry editor, you'll see all your search history listed. Simply select one or more than one of the keys, right click and delete them. You can select more than one keys by pressing the control key while selcting.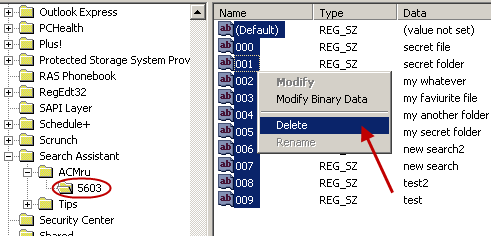 4. Restart the computer.
That's it. All your search history is deleted now.
Enjoy!