Sometimes you need to create an ISO file or any other disc image file from the contents of a folder. There is an easy way to convert a folder to an ISO or disc image file.
Just download the free tool Folder2ISO. There is no need to install it, just double click on the downloaded exe to run it. Select the folder that you want to convert to ISO. Then click on the Select Output button and fill the name of the resulting ISO file. Now, click on Generate ISO button.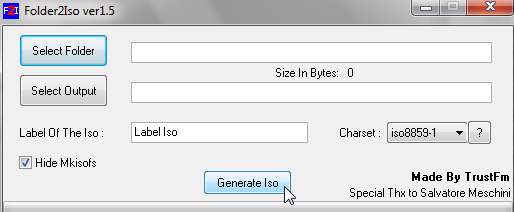 That's it. You will get an ISO file from the folder in few minutes.