Do you want to know if your processor supports Virtualization Technology (VT)? If you want to run XP mode in Windows 7 or if you want to use VMWare or any other virtualization solution, then your processor must support Virtualization.
Check Processor Support For Virtualization Technology (VT)
Intel Processor: If you have an Intel processor, then download and install Intel Processor Identification Utility. Now run the utility, accept their license agreement. You will get details about your processor within a few minutes.
In the results check if the Intel(R) Virtualization Technology support is there.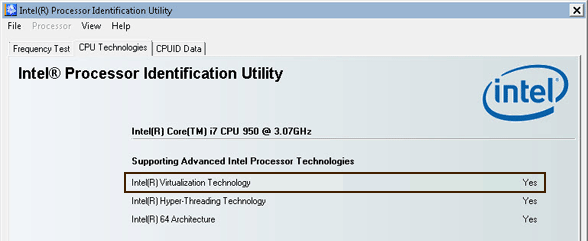 AMD Processor: If you have an AMD processor then download and install the AMD VT Compatibility Check Utility to check if your AMD processor supports virtualization.
Other Processors: If you have any other processor, then download the Microsoft® Hardware Assisted Virtualization Detection Tool. Its a generic virtualization detection tool that works for Intel and AMD processors as well. Just run this tool and you'll get the results instantly.
• If your processor does not support virtualization, then it will display the following result,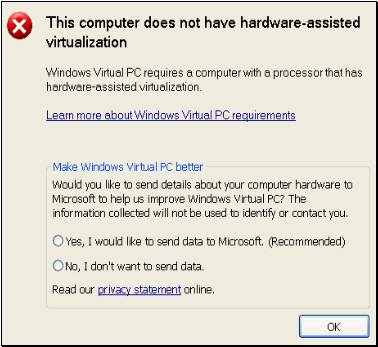 • If you processor does supports virtualization, but its disabled in the BIOS, then the following result will be displayed.
• If hardware virtualization is supported by your processor and its enabled in BIOS, then this will be displayed,
Hope you can now find out if your processor supports Hardware-Assisted Virtualization or Virtualization Technology (VT) in short.