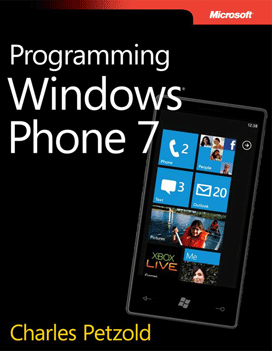 Windows Phone 7 will be launching soon and Microsoft is leaving no stone unturned to promote it. One of the most important thing for a new development platform is an active community of developers. To attract developers to create apps for Windows Phone 7, Microsoft has released the popular book, Programming Windows Phone 7 by Charles Petzold, for free.
The book explains the Windows 7 SDK in detail, starting from basics and then moving to advanced concepts like use of Silverlight and XNA 2D in the Windows Phone 7 enviornment.
Download Programming Windows Phone 7
Download Source Code for Programming Windows Phone 7 book.