Microsoft has just released the free preview version of the all new Microsoft Office 2013. You can now download Microsoft Office 2013 immediately on your computer to try it. Note that you will get a beta version of Microsoft Office 2013.
The biggest change in Microsoft Office 2013 is the look and feel of its interface. Instead of the traditional user interface (UI), it now uses the Metro UI, which is one of the new feature of the upcoming Windows 8. Although, unlike Windows 8, Office 2013 only has partial implementation of Metro UI.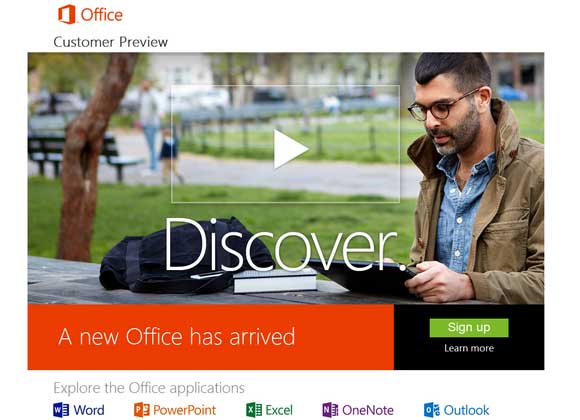 But its not just about the UI, Microsoft Office 2013 comes with a lot of new features, including a built-in PDF Editor. Now you can edit and create PDF files in Office 2013 without using any third party software. You can download the Microsoft Office 2013 using the links given below and try it yourself to find out what else is new.
If you have an uninterrupted internet connection, you can download and install Office 2013 from this link. You can also download full offline installer for Office 2013 from the following links to download and install Office 2013 without internet connection.
• Full Setup For Microsoft Office 2013 Professional Plus 64Bit
• Full Setup For Microsoft Office 2013 Professional Plus 32Bit
After you download Microsoft Office 2013, do let us know what you think about this new avatar of Office from Microsoft using the comments form below.