Bing has launched a visual gallery of Windows Phone 7 apps. You can check out almost all the Windows Phone 7 apps in this gallery.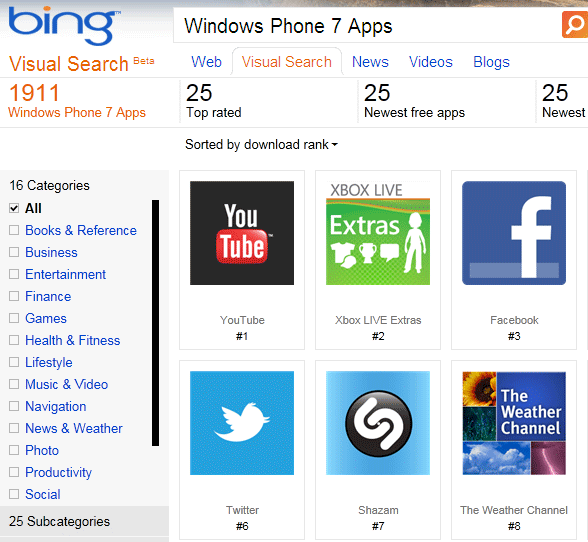 In visual Gallery, you can filter the apps based on various parameters like games, health & fitness, lifestyle, music & video, business etc. You can also sort the apps based of pre defined filters like top free apps, top paid apps and top rated apps.
When you click on any application you like, the visual gallery shows you detailed information about it along with its screenshots and reviews.
Check All Windows Phone 7 Apps in Bing Visual Gallery Now
Note that you may need Microsoft Silverlight installed to view the Bing Visual Gallery. You can check if Silverlight is installed in your browser and if the version is 0.00, then you must install Silverlight before you go to Bing Visual Gallery.