If you want to bulk convert several excel files to csv format, then XLS2CSV is the tool you should use. It converts both xls and xlsx files to csv and, unlike other converters, it don't even need Microsoft Excel installed on your computer.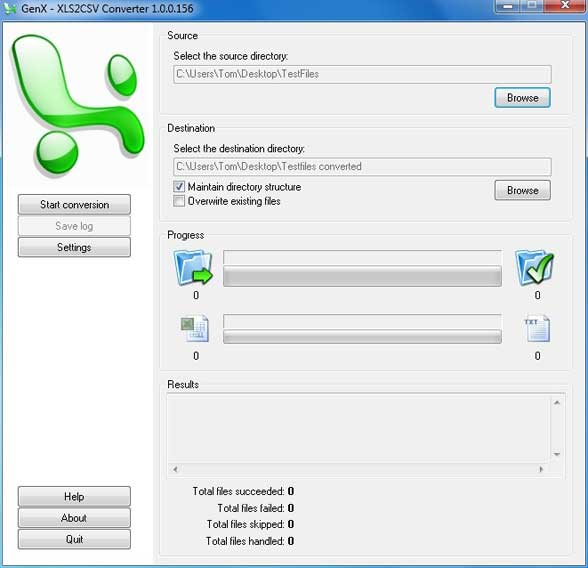 Using XLS2CSV to Convert XLS or XLSX Files to CSV
First Download XLS2CSV. Then start with selecting the folder containing all your excel files. Then choose where it should save the converted, csv files. If you don't configure the output directory, then it will maintain the original directory structure.
Now, choose the default spearator character for the csv, and then just click on Start Conversion button. It will then convert all the excel files one by one to csv.
Note that if a workbook has multiple sheets, it will convert first sheet of that workbook to csv. Did this tool help you to convert the files easily? Let us know using the comments from below.