Apple has finally released the highly anticipated tablet device. Its called iPad. The iPad tablet device is something between the Macbook and iPhone. Check out the video below where Steve Jobs unveils the iPad.
iPad – Features and Specifications
The operating system on iPad will be similar to the one running on the iPod Touch and iPhone 3G.
Like iPhone, iPad uses Safari Mobile for web browsing. However, it doesn't supports flash just like the iPhone.
iPad may be the next best ebook reading device. With its bigger screen, and connection to the iBooks store, it can be the biggest competitor to the Amazon Kindle.
iPad has a photo scrubber bar at the bottom of the interface, which is used to flick through the phots.
iPad comes with many built in apps, for youtube, Google maps, a calendar, on-screen keyboard, facebook app, address book, built-in iTunes store, and many more.
Probably Steve Jobs was right when he said that iPad is,
way better than a laptop, way better than a smart phone
Check out the table below for detailed features and specifications of iPad,
Display
9.7 inch IPS display with 1024 X 768 resolution. Comes with fingerprint resistant coating.
Physical Properties
0.5 inches thin, weighing 1.5 pounds.
Connectivity
Through Wi-fi, 802.11n, Bluetooth 2.1+ EDR. The model will also have built in 3G in future.
Storage Capacity
16GB, 32GB or 64FB flash drive
Processor
Powered by A4, Apple's custom chip.
The speed of processor is 1 Ghz.
Sensors
Accelerometer and Ambient light sensors.
Audio
Frequency response from 20 Hz to 20000 Hz.
Supports audio formats like MP3, MP3 VBR, AIFF and WAV.
Video
1024 X 768 Dock connecter to VGA adapter. Supports video formats like m4v, mp4, mov, and mpeg-4.
Battery
25 Whr rechargeable lithium battery. Upto 10 hours of battery backup with one month standby!
Input/Output
USB Dock connector. 3.5 mm stereo headphone jack, built-in speakers and microphone. SIM card tray for Wi-Fi + 3G Model.
iPad Video
Check out the official demo video to see all its features in action,
iPad Pricing
The price of iPad depends upon the model.
16GB iPad will cost $499
32GB iPad will cost $599
64GB iPad will cost $699
These are just the base prices. There is an option to upgrade to 3G model, which will add about $130 to the base price. Thus the 3g enabled models will cost as follows,
16GB iPad with 3G support will cost $629
32GB iPad with 3G support will cost $729
64GB iPad with 3G support will cost $829
For the US consumers, the 250MB/month plan from AT&T will cost $14.99. An unlimited plan will cost $29.99.
iPad – The Future of Gaming?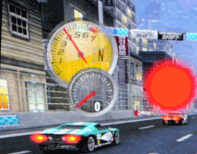 Although the iPad has just been released, its already being considered as the future gaming device. The gaming demo was presented during the launch by the iPhone and iPod Touch game developers from Electronic Arts. Need For Speed was used for the demo as its a benchmark for for the apple devices. The demo proved that the iPad has a great potential to be the gaming device of the future. Need For Speed looked much better on iPad, compared to iPhone and iPod Touch. One of the testers said,
It's like holding an HD screen up to your face.
The multi touch feature and the smooth frame rate takes iPad miles ahead of the other gaming devices. I expect that some innovative games will be developed soon, eploiting these features of iPad.
Developing iPad Apps and Games
All existing iPhone apps run in the iPad. Usually iPhone apps run in their native resolutions on iPad. But you can run them "double pixel mode" if you need a full-screen use. Although most of the iPhone apps works well in the double pixel mode, its better to port them specifically for iPad so that they can utilize the features of iPad better. There is a whole new world open to develop some cool apps and games for iPad.
Apple has recently released the iPhone SDK 3.2 beta, which can be used to develop iPad apps and games. The apple website quotes,
Start developing the next generation of innovative applications for iPad with iPhone SDK 3.2 beta. iPhone Developer Program members can download iPhone SDK 3.2 beta today.
The only issue is that the iPhone SDK 3.2 beta is only made available to the iPhone Developer Program members. You can join now to grab the SDK now. Once you become a member, you'll have full access to the following,
iPhone SDK 3.2 beta, which is to be used for developing iPad apps and games.
iPad Programming docs which explains how to use iPad features while programming iPad apps and games. The docs comes with a lot of sample code snippets.
iPad Simulator, which will help the iPad developers to test their apps and games on Mac machines.
To download iPhone SDK 3.2 beta, go to this page.
I hope that I have covered everything you need to know about the Apple iPad. If I have missed something, then please use the comments form below to update this page.